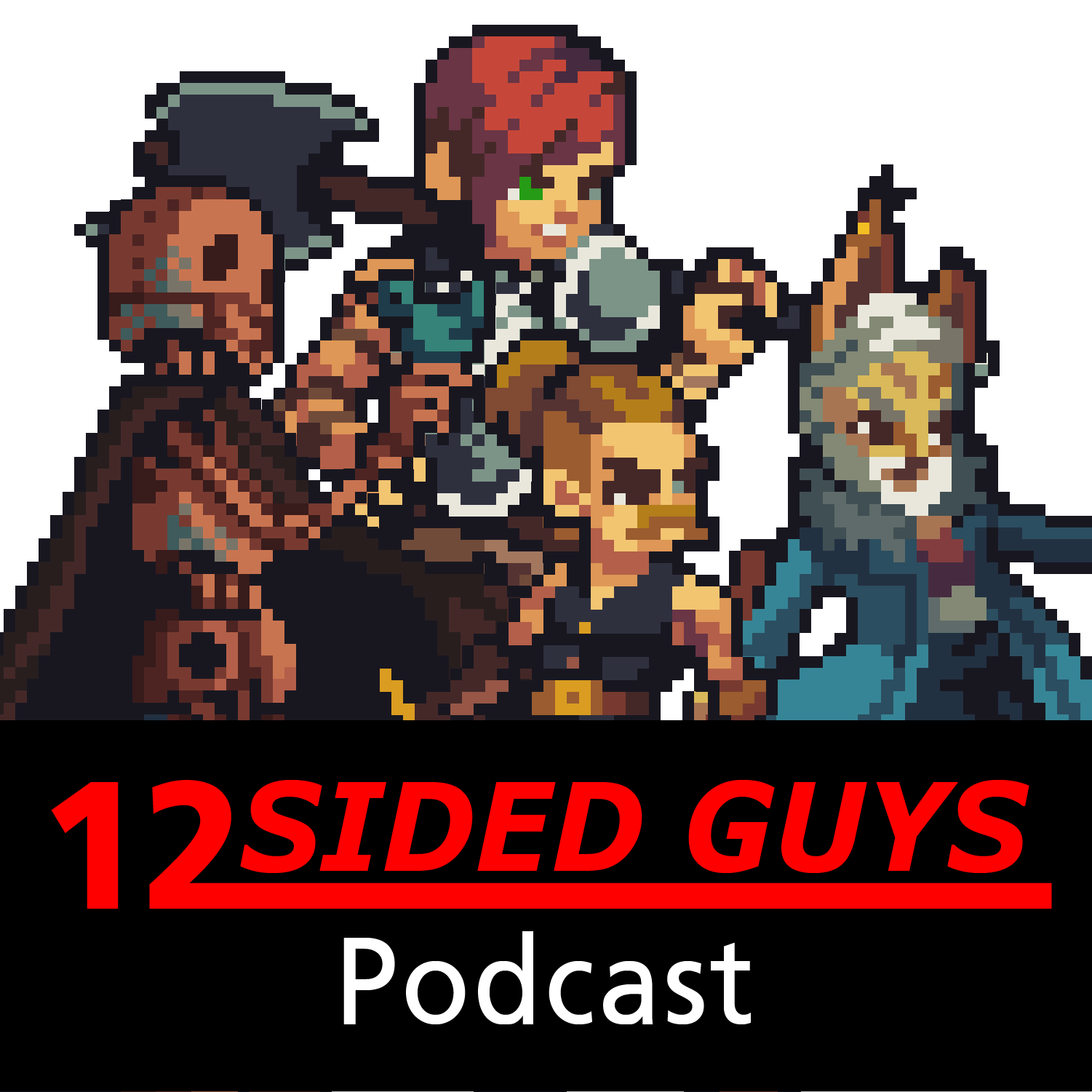 Do you recall the halcyon days of yore - when Saturday mornings were for cartoons, the daily grind referred to leveling up your party, and 16-bit role playing games reigned supreme? Then join Paul, Matt, Sabrina, Scott, and Jordan on an epic actual play Dungeons & Dragons adventure as they use magic, airships, summons, and swords to battle an oppressive Empire and unlock the power of... The Crystal Codex!
Episodes
Monday Oct 30, 2023
Monday Oct 30, 2023
Trapped in a hidden shrine to a vile god, Guy and Kalden must find a way to escape before they become the next subjects of the heinous rites performed there. Meanwhile, Ornan, Cilvy, and Mawgrim snooze away, none-the-wiser. With startling new discoveries and the dawn fast approaching, our heroes' plan to leave Barograd with the morning caravan may be in jeopardy.
Join us for this actual play D&D adventure inspired by our favorite monster slaying video games of the 90's.
We have merch! Check out our shop at 12sidedguys.com/shop and get your very own swag, drip, or whatever the kids call it nowadays.
Join the 12 Sided Guys on Discord! https://discord.gg/SJZnpCCx6N
Support‌ ‌us‌ ‌at‌ ‌‌patreon.com/12sidedguys‌‌ ‌for‌ ‌extra‌ ‌content‌ ‌including‌ ‌bonus‌ ‌episodes,‌ ‌DM‌ ‌notes,‌ and‌ ‌more!‌
--
Additional‌ ‌sound‌ ‌effects‌ ‌from‌ ‌zapsplat.com and tabletopaudio.com.