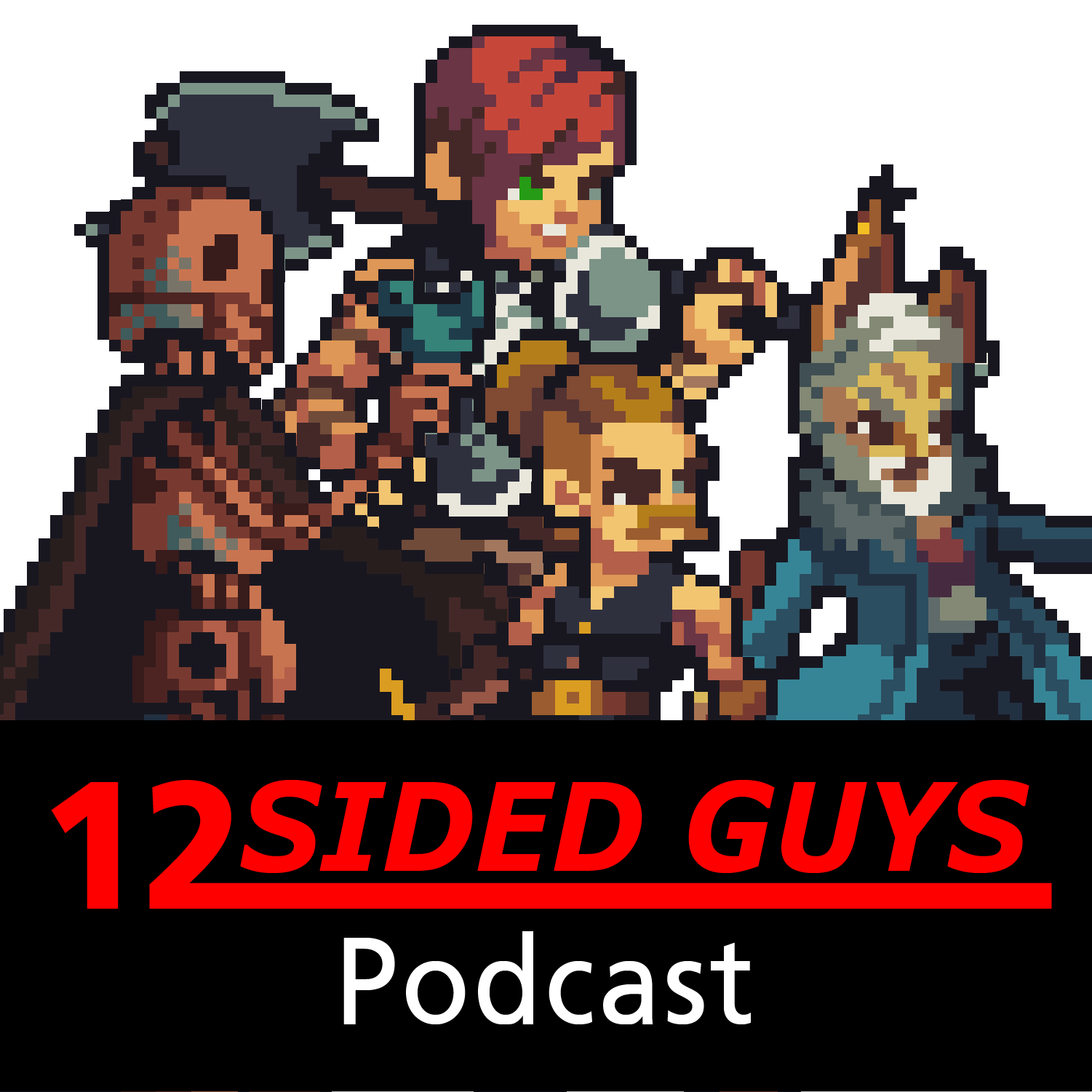 Do you recall the halcyon days of yore - when Saturday mornings were for cartoons, the daily grind referred to leveling up your party, and 16-bit role playing games reigned supreme? Then join Paul, Matt, Sabrina, Scott, and Jordan on an epic actual play Dungeons & Dragons adventure as they use magic, airships, summons, and swords to battle an oppressive Empire and unlock the power of... The Crystal Codex!
Episodes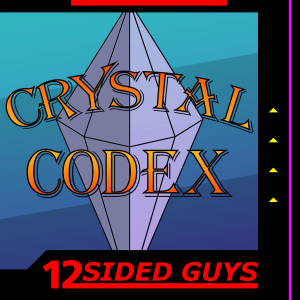 Monday Aug 30, 2021
Monday Aug 30, 2021
Nari & the Boys leave the catacombs—and, it would seem, their pursuers—behind, but the effects of time spent below still linger. Sir Bortimus leads them to a place of rest and healing where our heroes can find their bearings and craft a plan. Also, Nari & the Boys continue their pub crawl of all the inns in Arcolvi.
Come join them in this actual play D&D adventure inspired by our favorite RPGs of the 16bit‌ ‌era‌.
We have merch! Check out our shop at 12sidedguys.com/shop and get your very own swag, drip, or whatever the kids call it nowadays.
Join the 12 Sided Guys on Discord! https://discord.gg/SJZnpCCx6N
Support‌ ‌us‌ ‌at‌ ‌‌patreon.com/12sidedguys‌‌ ‌for‌ ‌extra‌ ‌content‌ ‌including‌ ‌bonus‌ ‌episodes,‌ ‌DM‌ ‌notes,‌ and‌ ‌more!‌
 ‌
Additional‌ ‌sound‌ ‌effects‌ ‌from‌ ‌zapsplat.com‌ ‌and‌ ‌tabletopaudio.com.‌